The Renaissance
Collection
A 14th century palazzo
to call 'home'
The first phase of 14•21, the Renaissance Collection, consists of just 30 exclusive residences, each offering the perfect marriage of old and new as we reimagine the Palazzo to create sophisticated new homes.
Prices for 1-bedroom units start from €400,000 and 2-bedroom units start from €700,000 (+VAT where applicable)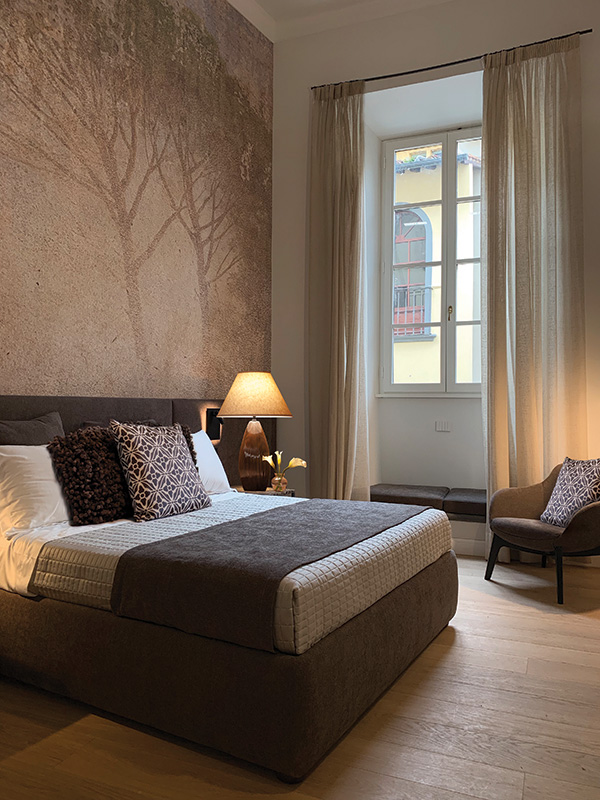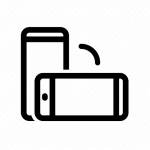 | Residence | Floor | Type | Bedrooms | Bathrooms | Commercial area* | Views |
| --- | --- | --- | --- | --- | --- | --- |
| Unit 1-01 | 1st | Studio | 1 | 1 | 545sq.ft / 50.50sq.m | Via dei Servi |
| Unit 1-02 | 1st | APT | 2 | 2 | 1,360sq.ft / 126.50sq.m | Courtyard / Via dei Servi |
| Unit 1-03 | 1st | APT | 1 | 2 | 883sq.ft / 82.00sq.m | Via dei Servi |
Residence
Floor
Type
Bedrooms
Bathrooms
Commercial area*
Views
Unit 2-01
SOLD/RESERVED
Unit 2-02
2nd/3rd
Duplex
2
2
1,180sq.ft / 109.50sq.m
Courtyard
Unit 2-03
2nd
APT
1
1
635sq.ft / 59.00sq.m
Via dei Servi
Unit 2-04
2nd
APT
2
2
1,179sq.ft / 109.50sq.m
Courtyard
Unit 2-05
SOLD/RESERVED
Unit 2-06
SOLD/RESERVED
Unit 2-07
SOLD/RESERVED
Unit 2-08
2nd
APT
2
1
1,206sq.ft / 112.00sq.m
Via Bufalini / Internal Atrium
Unit 2-09
SOLD/RESERVED
Unit 2-10
2nd
APT
1
1
812sq.ft / 75.50sq.m
Via Bufalini
Unit 2-11
2nd
APT
1
1
1,160sq.ft / 108.00sq.m
Courtyard
Unit 2-12
SOLD/RESERVED
Unit 2-13
SOLD/RESERVED
Residence
Floor
Type
Bedrooms
Bathrooms
Commercial area*
Views
Unit 3-01
3rd
APT
2
1
1,043sq.ft / 97.00sq.m
Via dei Servi / Courtyard
Unit 3-02
SOLD/RESERVED
Unit 3-03
3rd
APT
3
2
1,152sq.ft / 107.00sq.m
Courtyard
Unit 3-04
SOLD/RESERVED
Unit 3-05
SOLD/RESERVED
Unit 3-06
SOLD/RESERVED
Unit 3-07
3rd
APT
1
1
743sq.ft / 69.00sq.m
Courtyard
Unit 3-08
3rd
APT
2
3
1,756sq.ft / 163.00sq.m
Courtyard / Duomo
Residence
Floor
Type
Bedrooms
Bathrooms
Commercial area*
Views
Unit 4-01
4th
Penthouse
3
2
1,571sq.ft / 146.00sq.m
Via dei Servi / Courtyard
Unit 4-02
SOLD/RESERVED
Unit 4-03
4th
Penthouse
2
2
1,077sq.ft / 100.00sq.m
Via dei Servi
Unit 4-04
SOLD/RESERVED
Unit 4-05
4th
Penthouse
2
2
911 sqft / 84.59 sqm
Duomo
Unit 4-06
SOLD/RESERVED
*Commercial area : Net internal area 100% | External walls 100% | Walls between residential units 50% | Terraces & Balconies 30%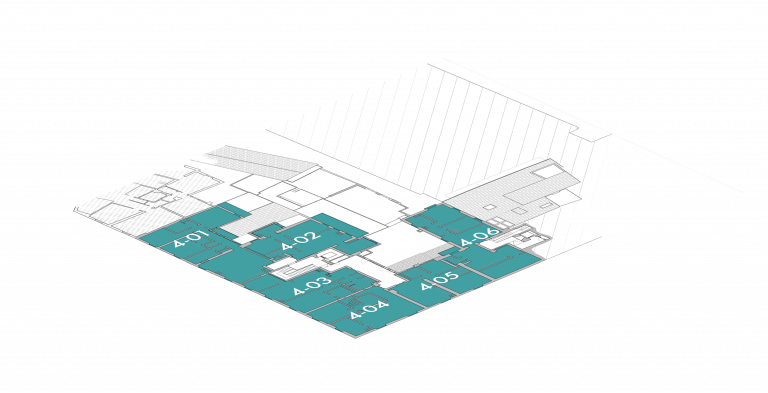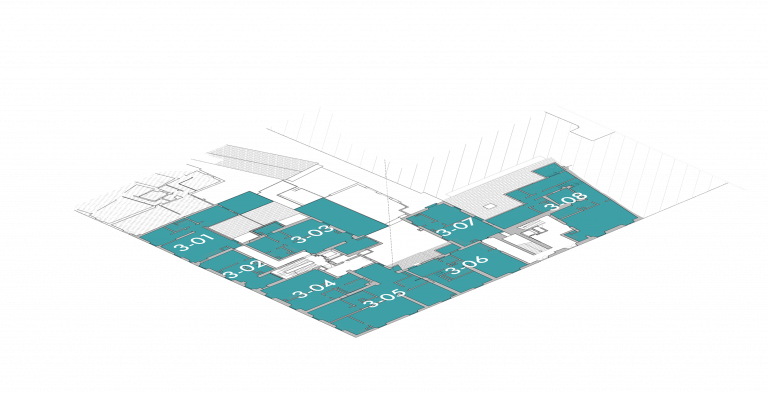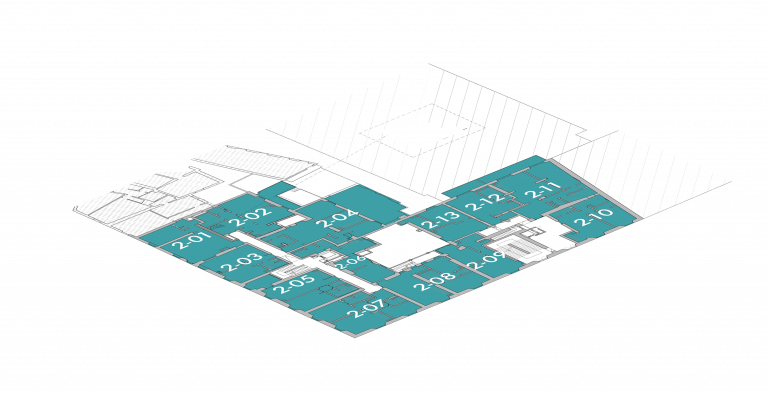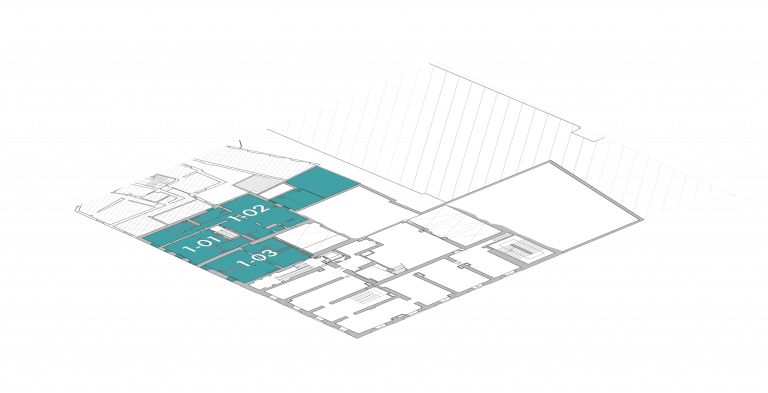 From beautifully restored communal spaces with stunning marble floors, impressive staircases and original wooden doors, to each apartment you know the Renaissance Collection is something special.
Each residence has a unique floor plan with sizes from 40 sqm to 165 sqm of commercial space. All enjoy soaring ceilings, intricate cornicing and detailing, wood floors and perfectly proportioned spaces flooded with soft Italian light.
Restoration is
on schedule
With bricks laid and construction well underway for The Renaissance Collection, the team are hard at work on the final details of the first residences and on the gracious common areas and outdoor public spaces.